Colorado Poets Center E-Words Issue #15
Inside issue #15:
THE SLOPE:

A Lyric Scan Beyond the Front Range
By Art Goodtimes
2011 Western Slope Poet Laureate
BEYOND THE FRONT RANGE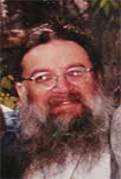 Welcome to a new column -- talking poetry trash (& treasure) beyond the boundaries of the Southern Rockies that divide Colorado in two. Most of the people cluster around the metro areas of the Front Range. Most of the land mass (and water) sprawl to the west … The Front Range has some notable poetry scenes, from the Merc in Denver to Naropa in Boulder, from Poetry West in Colorado Springs to Wolverine Farm Publishing in Fort Collins -- with ancillary academic, street, hip-hop, slam and all kinds of cross-genre venues complementing the center stages.
It's vibrant and alive … But poetry scenes in Colorado aren't deep in the dark ages outside of the urban spotlights. There's a lot going on, far from the statewide media and academic litzines … I'm hoping to start chronicling some of that in The Slope. Of course, I'm one poet in the far reaches of the Colorado Plateau, so send me any info you have about happenings and things of note in the region <gourds@paleohippie.com>
ROARING FORK … The Karen Chamberlain Poetry Festival in Carbondale was a huge success this past winter, and took the place of several other Western Slope poetry festivals that had drawn poets and audience from all over the state – Talking Gourds in Telluride, Sparrows in Salida, Festival of the Imagination in Del Norte, all of which are not currently happening … But we would be remiss not to showcase the Aspen Poet's Society <aspenpoetsociety.com> and their monthly Live Poetry Nights at the Hotel Lenado <www.hotellenado.com> Most recently Scott Koch was the featured singer/songwriter, followed by an open mike, followed featured poet Seth from Denver. For more info, contact organizer Kim Nuzzo.
KATHY BERG … Many of us were sad when the poetry series at the Cortez Public Library, the Poetry Corner, ceased, in spite of the heroic work of library assistant Kathy Berg to keep it alive. But it went out with a bang, hosting over a hundred people for poet Sandra Cisneros, fresh from a gig as featured author at the San Miguel de Allende Poetry Festival in Mexico … Even though Cortez may seem an unlikely spot for poetry lovers, its Sprucetree Coffeehouse is also sponsoring occasional poetry events<www.sprucetreecoffeehouse.com
MARK FISCHER AWARD … Telluride Arts hosted a successful poetry prize competition in honor of Telluride lawyer, poet and raconteur, Mark Fischer, who died suddenly of a heart attack at the age of 40 while skiing on the slopes. Ceremonies were held in May at the Steaming Bean in Telluride. There were over 70 entrants for the competition … Mark Fischer was a daring experimenter, who combined a polyglot's command of languages with a quirky sense of humor and a passion for obtuse words. In that spirit, prizes were awarded to the entries whose work best exhibits the qualities found in Mark's "squibbles": originality, novelty, complex meaning, linguistic skill and wit.
David Feela of Arriola was this year's judge. Recently retired from a 27-year teaching gig, David was a former "Colorado Voice" for the Denver Post. He worked for over a decade as a contributing editor and columnist at Inside/Outside Southwest magazine and now contributes occasional pieces to High Country News and writes a monthly piece for the Four Corners Free Press. David's words have appeared in hundreds of regional and national publications. His first full-length book of poetry, The Home Atlas (Wretch Editions, 2009), is now available … In its 14th year, the 2001 Mark Fischer winner was Kirsten Bridger, a Telluride local.
Here's what David Feela had to say about Kirsten's "Tinderbox Trailhead": "This poem surprised me with the way it kept creeping up in my standings as I read and reread the entries. It was certainly on the short list after my first reading, but it's one of those poems that reveals itself the more a reader approaches it. A fine piece, the images sharp and able to penetrate deep. And I love how the linear sense of time is constantly disrupted and then re-fused (no pun intended, unless you think it's funny) up to such a powerful closing stanza. Impressive" … Last year's winner of the Mark Fischer Poetry Prize was Alyssa McCann. 
MISCELLANEOUS … Weehawken Creative Arts in Ridgway, under the guidance of local award-winning poet Beth Paulson, sponsors workshops and readings on a regular basis <www.weehawkenarts.com> … Carole Lawry of Planet Earth and Four Directions Gallery in Grand Junction <970.256.9630) has sponsored readings series … Also in Grand Junction, the Western Colorado Center for the Arts sponsors readings, directed by award-winning poet and publisher Luis Lopez <www.gjartcenter.org> … In Paonia, it's the Blue Sage Center for the Arts that sponsors poetry readings <www.bluesage.org> … In Telluride the Wilkinson Library hosts poetry readings, thanks to the work of Scott Doser <www.telluridelibrary.org> … And in Norwood its ACE (Arts, Community and Education) that sponsors readings at its Livery Playhouse <www.aceofnorwood.com>